Jersey Day
Friday 5 June, 2020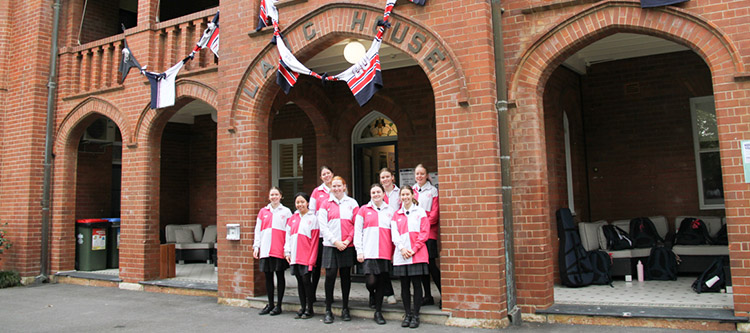 Our celebration of Jersey Day on Wednesday 3 June 2020 certainly helped to remind us of the ties that bind us. This special day is a time of commemoration for three beautiful girls who were Boarders at the College, Alanda Clark (Year 11), Jane Gay (Year 9) and Prudence Papworth (Year 8). On the June long weekend in 1993, the plane the girls were travelling home in crashed on a hill just outside of Young, killing all on board.
While most of us were not part of the College then, the legacy of these three girls lives on in many ways. The beautiful stained-glass window in the Chapel and the three Tallowwood trees behind the Mollie Dive Field are just some of the ways in which we remember them. Their legacy also lives on through a Boarding Scholarship in their honour – The Alanda Clark, Jane Gay and Prudence Papworth Boarding Scholarship.
Our current Boarders mark the occasion by wearing their jerseys and inviting the Secondary School to do the same on the Wednesday before the long weekend. This special day was an initiative of Boarding students many years ago and an important occasion to acknowledge loss and feel gratitude for the very special legacy that the girls have left with us.
Click here to watch a video on why Jersey Day is important to our Pymble family.